With Google Ad Grants , Google offers charities and nonprofits the opportunity to place free ads through Google Ads. However, in January 2018, Google tightened the terms of the Google Ad Grants program. This is because Google wanted to improve ad quality and avoid unmanaged accounts. Some organizations abused the possibilities offered until then. Controls being at the time less frequent and more lax. Because by definition, an association with no mercantile objective has no money to invest in advertising either, and even less in an Ad Grants expert. That's the theory. Since then things have changed a lot.
Benefits of Google Ad Grants
The Ad Grants program is designed to help nonprofits communicate online for free. With the support of Google, this allows organizations to draw more attention to their interests and the causes they support. They can thus generate more traffic, disseminate more information with greater visibility, reach more volunteers and therefore collect more donations.
NGOs can benefit from the following advantages:
a budget of $10,000 per month to run ads, or $329/day (around €270/day);
all features of Google Ads can be used (search network only, but the interface is not restricted);
automatic campaign management when using Google Ads Express;
the ads placed can be precisely analyzed and optimized accordingly using Google Analytics and conversion tracking, just like standard Google Ads campaigns.
Who can use Google Ad Grants?
Google Ad Grants is for charities, aid organizations, and nonprofits only. This is a restricted version of Google Ads that these institutions can use for free.
Google offers the Google Ad Grants program only to charities that meet the eligibility requirements and adhere to Google's policies and terms of service. So far, no wonder.
It does not support companies whose content is associated with hatred, intolerance, discrimination or violence. Specifically, ads may not include topics hostile to ethnicity, religion, disability, age, nationality, sexual orientation, gender, or similar characteristics. Any form of exclusion is strictly prohibited.
Entry will be reviewed by Google and accepted or rejected in accordance with these eligibility criteria. Google also reserves the right to automatically block an existing entry at any time without notice.
Government entities, hospitals or other healthcare organizations, schools, educational institutions and universities cannot apply to participate in Google Ad Grants. However, charitable departments of educational institutions can participate.
The basic conditions for joining the Ad Grants association program
Any nonprofit or charity must ensure that they meet the following criteria in order to partner with Google under the Ad Grants for nonprofit program.
First, interested parties must register with Google for Non-Profits and apply to be classified as a nonprofit. Each available country has its own definitions regarding nonprofit status.
Each organization must be verified as a nonprofit organization by TechSoup or a local TechSoup partner. For France, it 's Solidatech .
the requirements of the country concerned must be complied with;
it is mandatory to provide information on the organization's website regarding their respective purposes;
the organization must agree to the equal treatment and use of donation certificates provided and required by Google.
A detailed overview of Google's program membership requirements can be found here .
Guidelines for eligibility in France to create a Google Ad Grants for nonprofits account
French organizations must be registered with Solidatech, TechSoup's regional representative, to be eligible.
The Ad Subsidies activation process can take up to five business days. You don't need an existing Google Ads account; upon activation, a Google Ad Grants account will be created for you.
Step 1 :
sign up for Google for Nonprofits. To register, you can follow the instructions, you will need to confirm your email address and you may be asked to provide additional information. Requests are usually processed in 2-14 business days. You can check the progress of your request at any time in your account.
click Enable Google Advertising Subsidies.
you will get a link to an eligibility form, click on it and fill out the form. It will take you about 20 minutes. This information is not only used to determine eligibility, but also to optimize your account settings.
2nd step :
back to Google's page for nonprofits.
click Enable Google Advertising Subsidies.
confirm that you have completed the eligibility form.
submit an activation request.
Once Google has reviewed the application and approved your request, you will be prompted to access the Google Ad Grants account that has been created for you. To do this, you will receive an e-mail in the inbox you have specified. You'll then need to agree to the billing terms before you can start serving ads. When you log in to your account, you can follow the instructions again to accept the terms of service.
Structure and optimization of Ad Grants accounts
Google has several content and structure guidelines in place to help charities target the right audience. Ad targeting specifically helps organizations make a positive impression on potential leads.
all campaigns must have a location reference.
each campaign must have at least two active ad groups, each with at least two active ads.
at least two sitelinks must be added to the account as ad extensions.
no keyword can be used alone. This means that there are no keywords that only consist of one word. Exceptions are the organization's brand name, medical terms, or words from this Google whitelist.
adjustments should be made every 90 days to improve performance.
only relevant content can be promoted. Use for commercial services or products is prohibited.
the placement of Google AdSense ads or the use of affiliate links on the organization's website is also prohibited.
the website must be secured with HTTPS and adhere to the website guidelines for advertising subsidies.
only text ads are allowed, no images, videos or shopping ads can be served through the Google Ad Grants account.
if you are using the "Maximize Conversions" bid strategy, then the CPC is allowed to be greater than $2.00. This was not possible before the update of the terms of service.
the domain used must also be the website used for registration, must also be owned by the organization, and must not contain invalid links.
Failure to follow these guidelines will result in account suspension by Google . However, it is possible to reactivate a previously suspended account.
In the event of a blockage, it makes sense to ask Google Support directly about the reason for the blockage. In principle, you will be informed before the blocking action that it could be imminent. After verifying that all account requirements have been met, the account may be subject to further review. However, this may take a few days.
Account performance
Ads and keywords must have a certain performance quality. The keyword quality factor, which is made up of click-through rate, ad relevance, and user experience on the landing page, should not be less than 3 out of 10. The account's total click-through rate must be at least 5%.
Tips for Success with Google Ad Grants
Google provides personalized advice in each account through notifications that users are encouraged to follow.
Structure your account
The clear organization of the account is relevant for the overview of the account. With a good overview, it is easier to track results and negative influencing factors manifest themselves more quickly. In a granular ad structure, ad texts and keywords can be tailored to groups. It makes sense to include the keywords in the texts or in the URL.
Place effective ads
The use of different advertising texts helps to gauge success. Ads can be rotated and the most promising are then ranked in order of priority. Effective ads also include the use of ad extensions.
Choose appropriate keywords
To reach the target audience, it is important to find the right keywords.
It is also an influential factor to actually remove all keywords. Even among paused keywords. Researching new keywords can replace unique keywords that have been dropped. In many cases, it makes sense to avoid general keywords.
Increase the quality factor
Regularly check the quality factor and remove items with a quality factor below 3/10. You can also use tools that automatically measure the quality factor and directly remove elements whose quality factor is too low.
Use conversion tracking and Google Analytics
Conversion tracking allows you to observe exactly what the user does after seeing or clicking on an ad. By analyzing the data in detail, you can determine which metrics are most likely to drive a conversion.
Set rules
With a rule that the click-through rate of campaigns should not be less than 5%, you can set automatic notifications in your account that will be sent to you as soon as this is the case. Rules allow you to track certain topics efficiently.
Conclusion
With the new terms of service, Google is requiring more intensive engagement with nonprofit accounts. In order to meet the new requirements, organizations will need to put more emphasis on the success of their ads so as not to lose their eligibility for this fundraising program.
Ultimately, this not only means more clicks for Google, but also more visibility and effectiveness for organizations' ads and for their nonprofit purposes. The goal is no longer just to increase reach, but also to improve the quality of traffic to organizations' websites, which, as experience has shown, can lead to more conversions.
For charities and nonprofits, the Google-funded donation budget for ad placement is a promising aid and chance to achieve their own goals.
Do you have questions, comments or suggestions about Google AdGrants? Do not hesitate to contact me ! If you have any other questions about Google Ads or Google Shopping outside of this post, feel free to contact me directly by phone or email.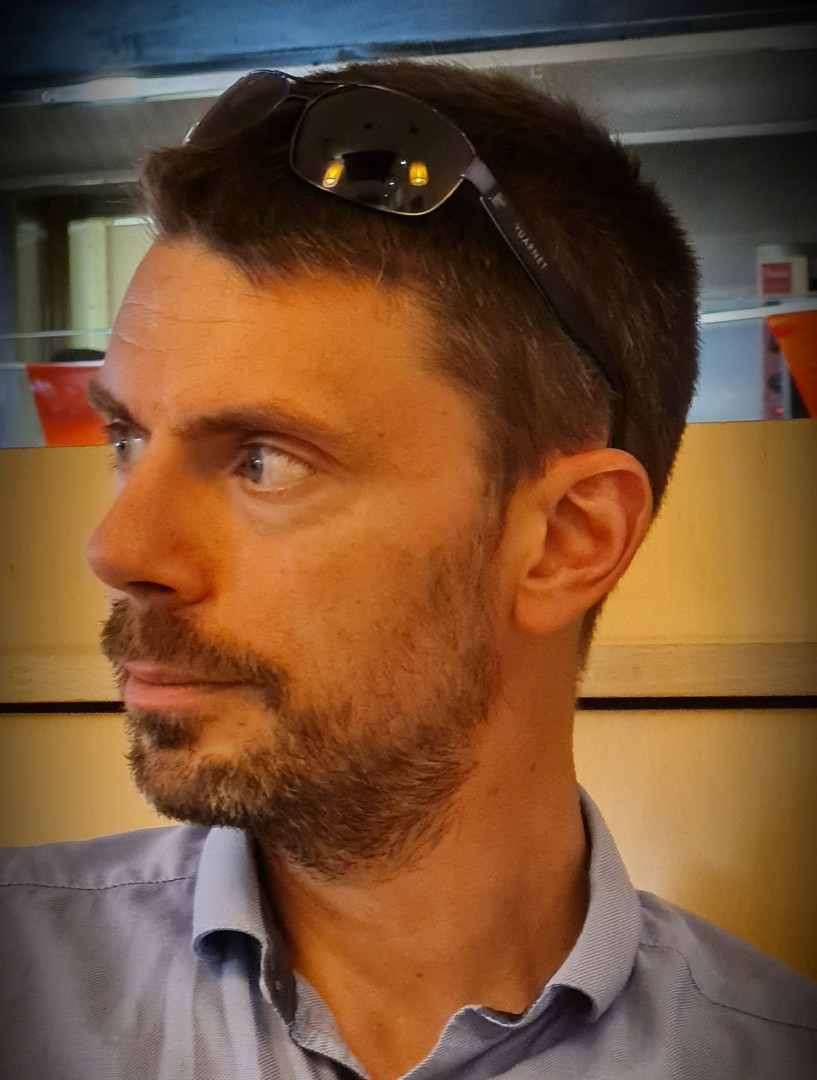 J'espère que vous avez apprécié la lecture de cet article de blog.
Si vous souhaitez mettre en œuvre des actions marketing, cliquez ici.
This post is also available in: French
https://www.seo-sea-expertise.com/wp-content/uploads/2021/02/google-ad-grants.jpg
315
682
Jean Jaecklé
https://www.seo-sea-expertise.com/wp-content/uploads/2019/08/cropped-SSE_LOGO_HORIZONTAL_FOND_BLEU_CLAIR-300x60.jpg
Jean Jaecklé
2021-02-18 15:14:06
2021-02-18 15:14:06
What are Google Ad Grants? The 7 things to know before starting.